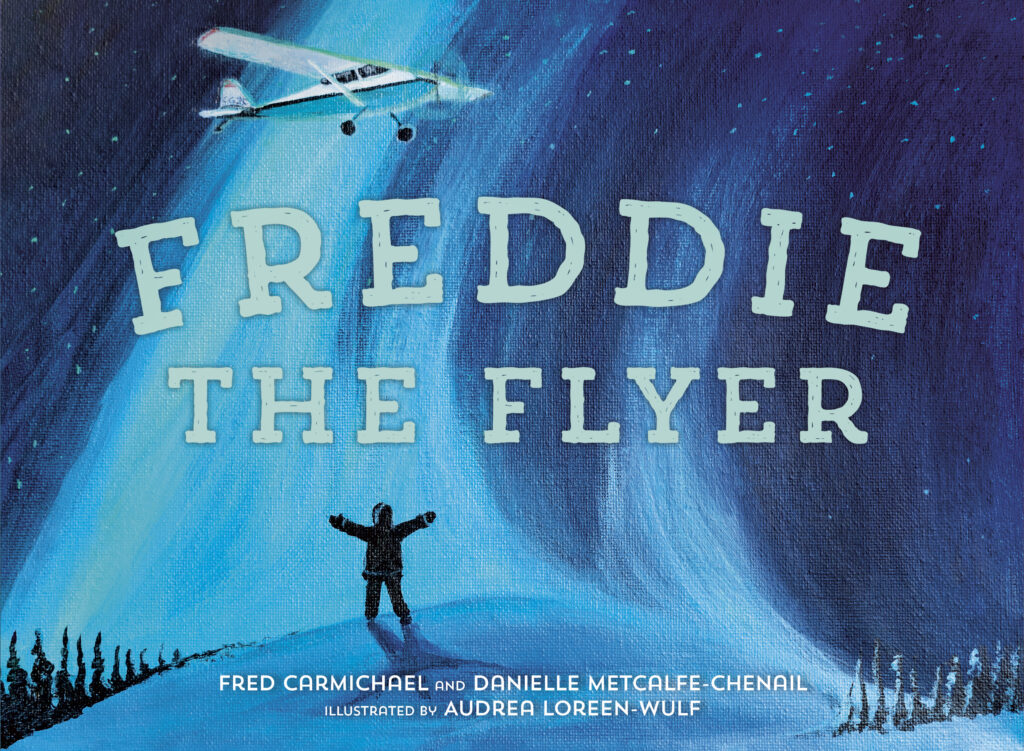 Now available everywhere books are sold!
(And please don't forget to ask your library to order it in as well!)
Included in CBC Books' 45 picture books to check out this fall!
"Shines with a love of both planes and place." —Kirkus Reviews

"The story of an Indigenous boy who dreamed of taking to the sky unfolds across the year in this picture-book biography that draws on Gwich'in language, the power of an unshakable passion, and, as rendered in the gorgeous painted illustrations, the beauty of nature." —Booklist
"In honest and uplifting text, Fred Carmichael (with literary support from Danielle Metcalfe-Chenail and rich, textured acrylic art from Audrea Loreen-Wulf) tells his own story in narrative paragraphs arranged through each month of the year … His adventures and accomplishments inspired many, and saved others." —Sal's Fiction Addiction

"A tribute to the first Indigenous commercial pilot in the Arctic…written in three languages: English, Gwich'in, and Inuvialuktun. Loreen-Wulf's richly colored illustrations reveal the rugged landscape, different seasons, and various animals." —School Library Journal
A gorgeous picture book that pays homage to aviator Freddie Carmichael — the first Indigenous commercial pilot in the Arctic —with each month of the year highlighting moments from his life, the beauty of the North and the power of dreams.
When Freddie was young, he saw a plane up close for the first time when it dropped off supplies at his family's remote bush camp. He was instantly hooked.
Freddie has flown for nearly seventy years, doing everything from supply runs to search and rescue to transporting dog teams to far-flung areas.
This book celebrates Freddie's early dreams of flying and his later achievements. Readers move with Freddie through the year, hearing about his journey as a pilot and leader, while learning the names of the months in Gwich'in and Inuvialuktun at the same time. Art from Inuvialuit painter Audrea Loreen-Wulf perfectly captures the incredible Western Arctic as well as Freddie's love for aviation.
Fall 2023 Freddie the Flyer Event Schedule!
I'm adding new dates often, so please check back. Please also feel free to reach out if you'd like to set up a virtual or in-person event!
October 12 @ 11-1130am EST: SLJ Day of Dialog virtual panel chat. Register here for free (recordings will be available for 3 months).
October 22 @ 10am EST: launch and storytime event at Flying Books in Toronto. With very special guest Dr. Alis B. Kennedy, Indigenous aviation pioneer!
November 4 @ 1-4pm Atlantic: Afterwords Kidsfest at Halifax Central Library. Register here for free.
November 6-9: Aklavik, Fort McPherson, Inuvik and Tuktoyaktuk NWT for school visits.
November 10: community feast in Inuvik (Details TBA)
November 12 @ 330pm MST: Yellowknife Public Library NWT in the Children's Area. The Book Cellar will have copies of my books for sale.
November 14 @ 630pm MST: Audreys Books in Edmonton, AB.
November 15 @ 3 pm MST: Owl's Nest Books in Calgary, AB.
November 25 @ 1030am – 1230pm Atlantic: Block Shop Books in Lunenburg, NS
December 9 @ 10am – 4pm Atlantic: Fantastic Grownup Book Fair in Truro, NS
December 11 @ 7 – 9pm Atlantic: Booktoberfest (in December) in Halifax, NS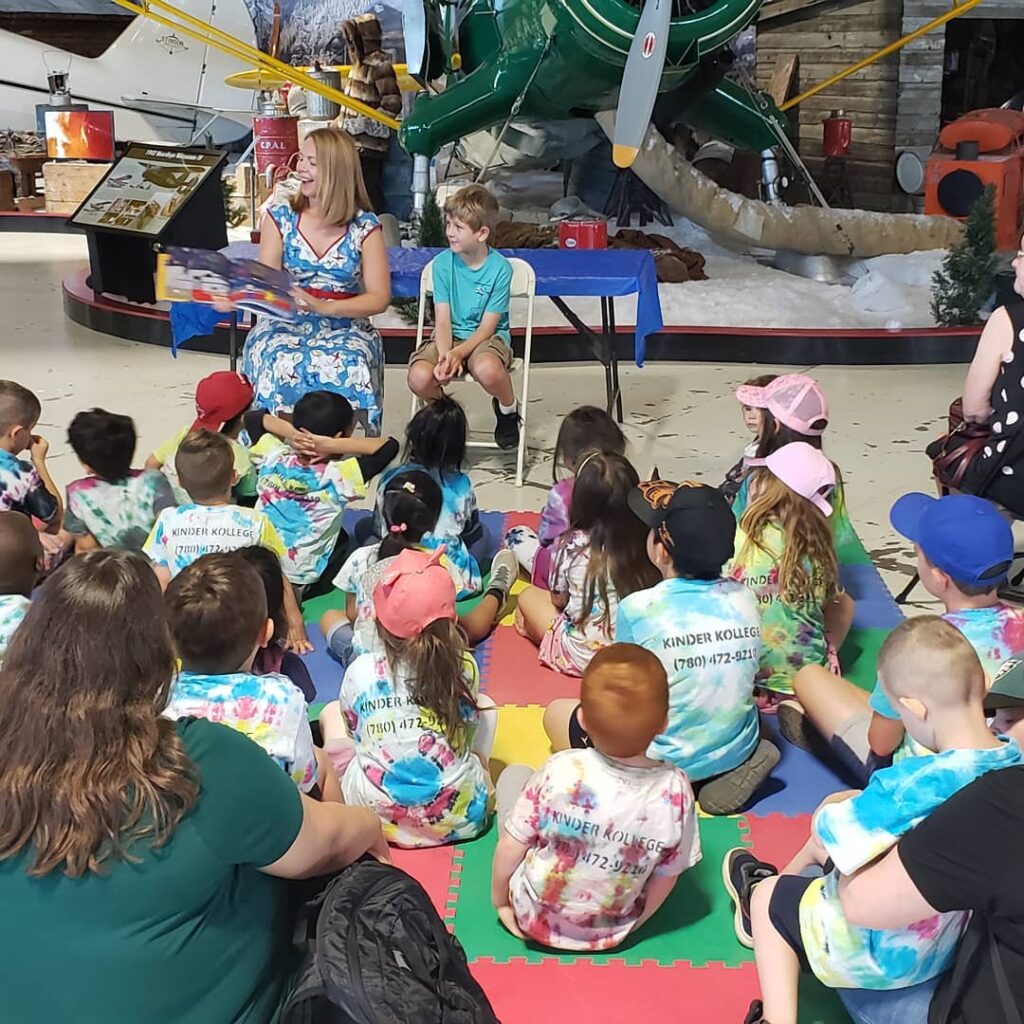 Alis the Aviator
Come along on an aviation journey with Alis! This spunky female guide will take you through an ABC of planes featuring gorgeous cut-paper art.
An A to Z of planes past and present, this book has stunning cut-paper art and a cute-as-a-button guide named Alis. Named for Dr. Alis Kennedy, likely one of the first Indigenous women to obtain a commercial pilot licence in Canada, Alis will take you on an aviation tour from the Avro Arrow to the Zeppelin and everything in between.
Meticulously researched and uniquely crafted, this is a one-of-a-kind book that will delight aviation fans big and little.
Now available in both hardback and paperback editions!
Early release October 2023!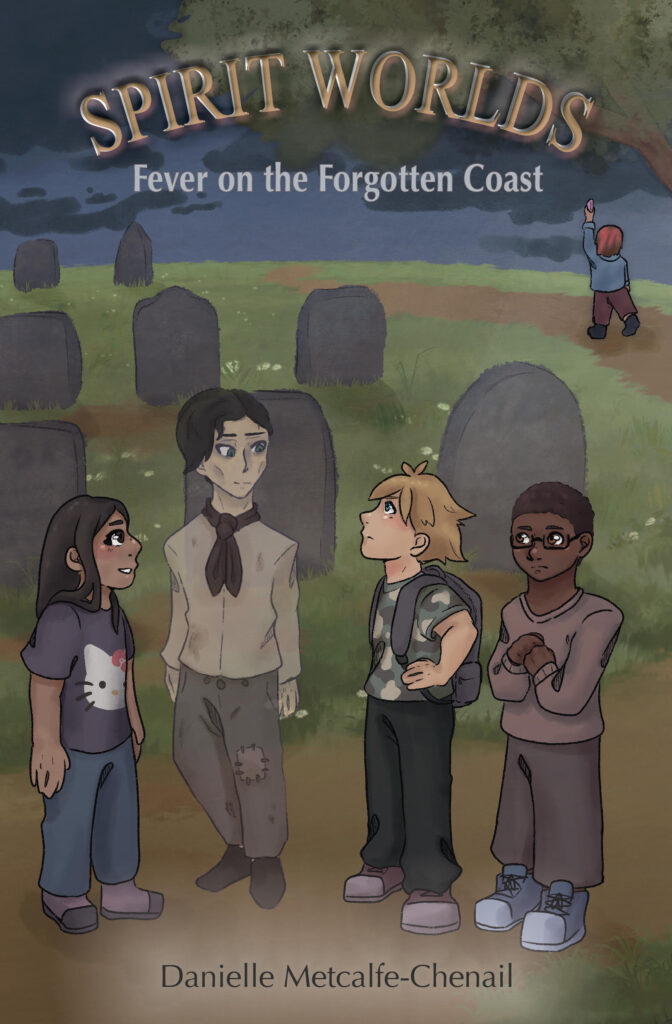 My first chapter book for young readers – Fever on the Forgotten Coast – is now out to my Kickstarter backers and available for general purchase!
I wrote this inclusive supernatural timeslip novel with my son in mind and had so much fun doing it. My son was 9 years old at the time and announced I needed to write him another book (the first was Alis the Aviator, a picture book I wrote when he was 2 years old that Tundra Books published when he was 7).
Here's the book description:
It's Halloween and Mason, Parker, Brook, and Isla (aka the Science Club) are excited about trick-or-treating and the total eclipse of the sun. But as the sky goes dark in French Bay, Nova Scotia, it gets a whole lot more interesting – and dangerous.
The Science Club use their skills and strengths to solve the mystery of where and when they've ended up, and then what might have caused a deadly epidemic in Florida in 1841. They also must escape the clutches of a man determined to catch them by any means necessary. Oh, and figure out how to help their new friend (who just may be a ghost). Can they survive the past and make it back to their own time? Or will this Halloween be all tricks and no treats?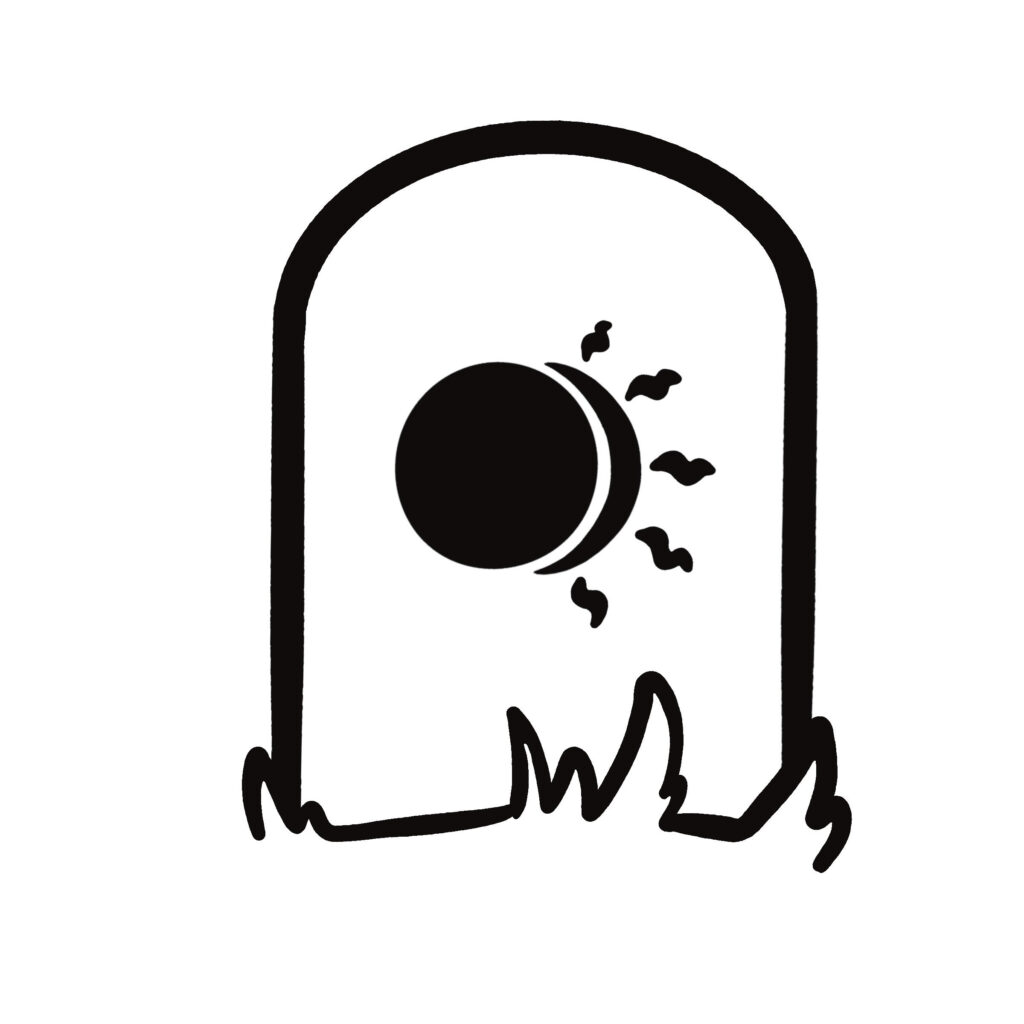 This is out for direct sales and Kickstarter backers first, and then I'll release it more widely!