Some shots from a recent road trip from Edmonton, Alberta through to BC and WA (and back):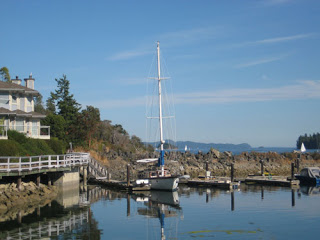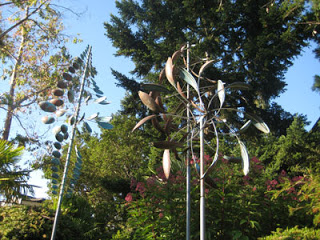 Salt Spring has a vibrant artist community – and many of their pieces are out for public enjoyment.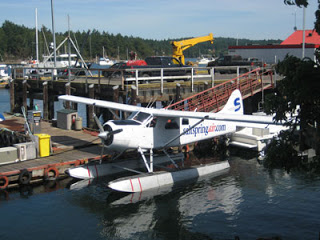 Salt Spring Air
seemed to have a thriving business: saw three of their Beavers take off in quick succession while enjoying an ice cream cone one afternoon.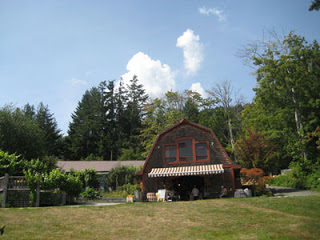 After a night camping by the ocean at
Ruckle Provincial Park
, we enjoyed driving from winery to bakery to cheese shop. Above is the rear view of the
Salt Spring Winery
where we ate our lunch while sipping a glass of their lovely
Pinot Noir
(and got a bottle of their Blackberry Port to go!).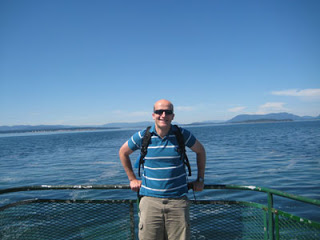 After a couple of days in Victoria staying at the
English Inn
while visiting with family, we boarded a ferry in Sidney bound for
Anacortes, WA
. We had to stop for a bit to let a pod of orcas go by!
We found this sign in Burlington, WA right next to a church in a building that looks like Noah's Arc.
Religulous
? I think so.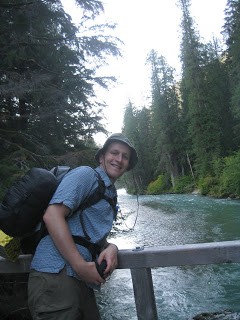 From there we drove east to North Cascades National Park, stopping for a permit at the park office. Then we did the 30 min hike through temperate rainforest to Thunder camp site.
In the middle of mountains and under the canopy of trees, darkness fell fast. I got a fire going and whittled a marshmallow stick while Doug got dinner made and rigged up the backpack so that we could string it up the tree when we went to bed. It is bear country, after all!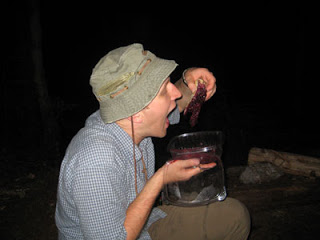 Our dessert that night was an amazing slice of home-made blackberry pie!