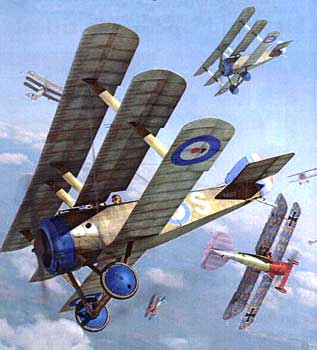 The next morning after Doug left I got the chance to go over to the Aero Space Museum where I'd been promised a private, behind-the-scenes, tour with one of the volunteers and CAHS members, Bob Connor. He told me all about the Sopwith Tri-Plane they have on display there, which he helped restore, and could actually be flown, if it weren't so valuable and the insurance so dear. He also told me about the old Bell helicopter they have there and the new geological survey exhibit they will be opening shortly. Apparently after being a Mosquito pilot at the end of WWII he went to school to become a geologist and spent four months riding horseback through the interior of B.C. on geological survey only to find out that these helicopters could do the job in a couple of weeks!
Tuesday noonish Laura (who co-ran the McGill Writer's Circle with me while we went to school there), picked me up and whisked me off to her magical new house in the Bowness neighbourhood of Calgary. I spent a few days catching up with her, another McGill friend, and generally catching up on sleep, exercise, and sunshine.
Cadence, a cool little coffee shop and breakfast place in Bowness, NW Calgary.

Still, in the back of my mind was the fact that Riker was in a Regina kennel, the car was still not fixed, and after a month of being on the road, I really just wanted to get home. I was in touch with the dealership several times a day and they were quite confident the new transmission would arrive by Thursday and that I would be ready to hit the road Friday. So I booked my flight back to Regina, picked up Riker, and showed up with a "All right, let's go!" kind of attitude.
Except the new tranny hadn't arrived. I wasn't going anywhere…. all weekend.