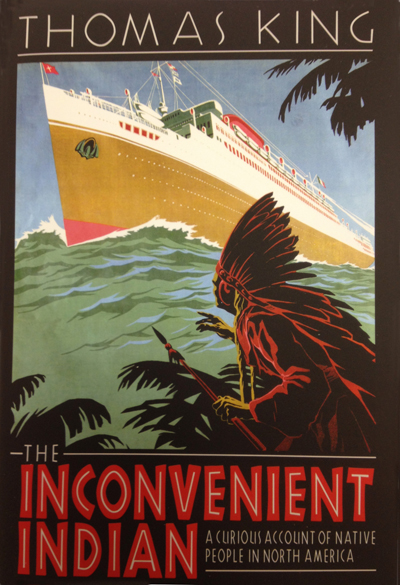 I was invited to give two short sessions on the politics of voice and decolonization last week to the folks at Fort Edmonton Park. Considering they ran from 8:30-9:30am (which is really early to talk about such heavy topics), the participants were incredibly enthusiastic and engaged. I really enjoyed our discussions and I know we only scratched the surface. At their request, here is a starter reading list on the topic. Warning: some of them are pretty academic (life hack: you can get a lot just by reading the intros)! Please feel free to suggest more great books for Canada and beyond in the comments section!
Daniel Francis, The Imaginary Indian and National Dreams
Claudio Saunt, Black, white, and Indian: Race and the Unmaking of an American Family
Victoria Freeman, Distant Relations: How My Ancestors Colonized North America
Alexandra Harmon, Indians in the Making: Ethnic Relations and Indian Identities around Puget Sound
Paige Raibmon, Authentic Indians: Episodes of Encounter from the Late-nineteenth-century Northwest Coast
Linda Tuhiwai Smith, Decolonizing Methodologies: Research and Indigenous Peoples
Philip Deloria, Indians in Unexpected Places
Kathleen Jamieson: Indian women and the law in Canada: Citizens Minus
Bonita Lawrence, "Real" Indians and Others: Mixed-Blood Urban Native Peoples and Indigenous Nationhood
Taiaiake Alfred, Peace, Power, Righteousness: An Indigenous Manifesto
Eva Garroutte, Real Indians: Identity and the Survival of Native America
Dipesh Chakrabarty, Provincializing Europe
I also think fiction can be as useful and powerful as nonfiction; here are a few writers (and titles) on my to-read list in both genres:
Thomas King's The Inconvenient Indian
Lee Maracle
Joseph Boyden
And don't forget the awesome radio interviews out there!
*thanks to Paige Raibmon and Joy Dixon for introducing me to many of these works during my time in UBC's History Department