This past Sunday I had the distinct pleasure of hosting author Simon Winchester for the LitFest finale event in Edmonton. What a fascinating, well-travelled and thoughtful fellow! I'd like to think we hit it off and I certainly had a ball being on stage with him. In fact, we even ended up matching outfits inadvertently!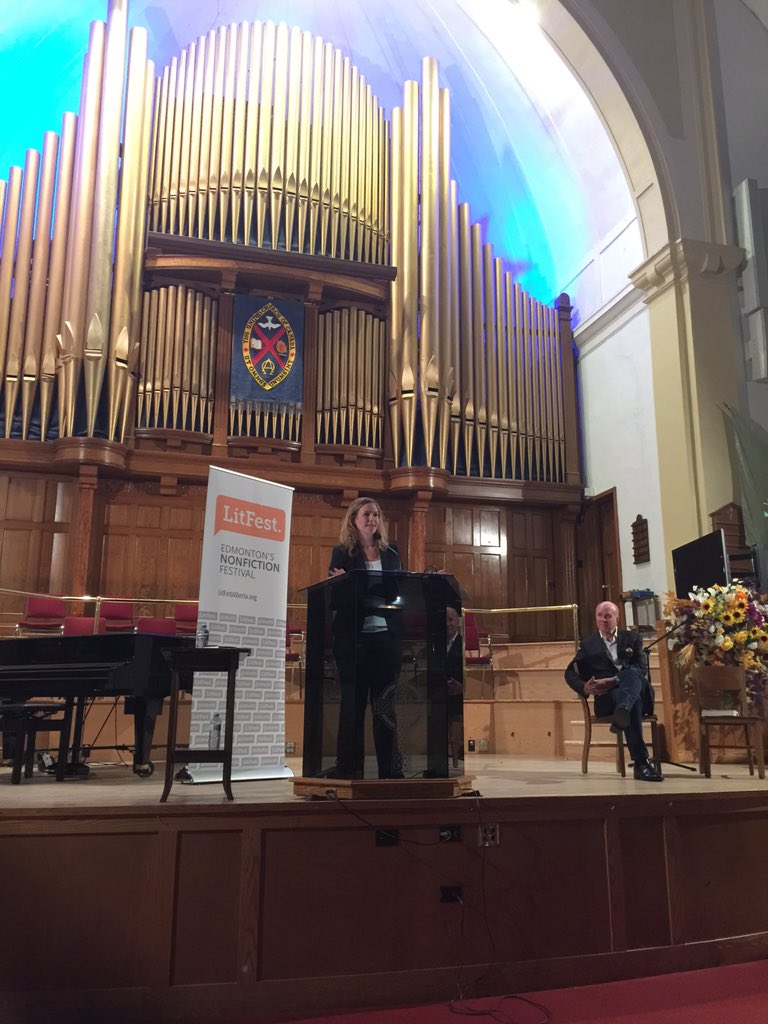 Miles logged since 2014: 215,000
I always pack: A Leica M6 loaded with black-and-white film, a Silva compass, my Boy Scout can opener, a Moleskine notebook, and Wrigley's gum—on a road trip through northwestern China, I used some to plug a gas leak and it actually held for five miles.
My favorite luggage is: A small red Globe-Trotter case—no wheels, always carried on.
My iPad is loaded with: Hundreds of research books, like Henry T. Brown's 507 Mechanical Movements: Mechanisms & Devices.
On planes I'll eat: Anything that's put in front of me, but I love the Indian vegetarian meal on Cathay Pacific.
The app I use most on the road is: Tunein radio, so I can listen to the shipping forecast on BBC. It's comforting to hear about storm-force winds battering ships in Finisterre as I fall asleep
Simon Winchester's latest book, Pacific, is out this month (HarperCollins, $29)