The Northern Lights Award Foundation (NLAF) has announced the winners of its 2013 aviation and aerospace awards. The Foundation's prestigious award program, called the Elsie MacGill Northern Lights Awards, is named after aviation pioneer Elsie MacGill who had a pivotal role in the design and production of the Hawker Hurricane in Canada during the Second World War, earning her the title, "Queen of the Hurricanes." MacGill was the first Canadian woman to graduate with a degree in electrical engineering and the first woman in North America to earn an advanced degree in aeronautics.
The national award program was established in 2009 to recognize and honour the outstanding achievements of women in aviation and aerospace in Canada. Since its inception, the program has grown from one to six separate award categories that now include: Flight Operations/Maintenance, Business, Government, Education, Pioneer and Rising Star.
The 2013 winners come from all across Canada including British Columbia, Saskatchewan, Manitoba, Ontario and Quebec.
Flight Operations/Maintenance Award
Lt.-Col. Maryse Carmichael commands the elite 431 Air Demonstration Squadron, the Snowbirds, based out of Moose Jaw, Sask. With more than 3300 flight hours logged with the Canadian Forces, Lt.-Col Carmichael was the first woman selected to fly with the Snowbirds in 2000, and in 2010, she was the first woman chosen to lead the squadron.
Government Award
Catherine Fletcher is Transport Canada's Regional Director of Civil Aviation for the Prairie and Northern Region where she is responsible for all civil aviation safety including airports, the air navigation system, manufacturing, maintenance, air carriers, flight training and enforcement. Fletcher is heavily involved in the implementation of Safety Management Systems and sits on the National Executive for Aviation Safety.
Business Award
Marcia Strang works in Airport Operations for the Vancouver Airport Authority. In her capacity as Coordinator of Emergency Programs, Strang runs full-scale training exercises in emergency response and Incident Command Systems (ICS) for Vancouver International Airport (YVR) staff. Marcia was instrumental in preparing YVR for the Vancouver Olympics in 2010 where she held an additional post as the Olympic Airside Coordinator.  Most recently, Marcia organized and ran the largest multi-agency exercise in the history of YVR, involving over 700 people.
Education Award.
Elizabeth Wieben taught at Confederation College from 1986 until 2005 where she was honoured with an Outstanding Service Award in 1998. As the first full-time female faculty, she served in many capacities including professor, aviation program coordinator and Director of Flight Operations. Wieben has made a significant contribution to aviation throughout her career as a bush pilot, flight instructor, air charter operator, Flight Test Examiner and Civil Aviation Tribunal Officer.
Pioneer Award
Felicity McKendry was one of the first female flying instructors in Canada. During her career, she trained more than 1100 students and had many diverse roles in flight training including Transport Canada Designated Flight Test Examiner and demonstration pilot for Transport Canada documentary training films. Among her multiple accomplishments, McKendry was instrumental in the formation of the Canadian Owners and Pilot Association (COPA).
Rising Star Award
Natalie Panek obtained her Master of Applied Science in Aerospace Engineering from the University of Toronto Institute for Aerospace Studies in 2009. That year, she received a scholarship to attend the International Space University Space Studies Program at NASA Ames from the Canadian Foundation for the International Space University. One of two Canadians selected for NASA internships in 2008, Panek now works in flight support for the International Space Station at MDA SpaceMissions, performing systems and operations engineering.
Past winners of the Elsie MacGill Northern Lights Award include Heather Sifton, former president and CEO of the Buttonville Municipal Airport; Kathy Fox, appointed member of the Transportation Safety Board; Roberta Taylor, aviation trailblazer and former professor at the University of Victoria; Regina Jordan, flight instructor and missionary pilot; Mary-Ellen Pauli, helicopter pilot for the Ontario Ministry of Natural Resources; Nicole Saulnier, co-owner, chief pilot and operations manager of Georgian Bay Airways; and Erika Kangas, Flight Test Engineer for Bombardier.
The 2013 Award recipients will be honoured at a gala ceremony and dinner on September 27, at Spirale Banquet Hall and Conference Centre in Toronto.
Visit with members of The Northern Lights Award Foundation at their upcoming fundraising reception at the Canadian Women in Aviation Conference on June 21 at the Novotel in Mississauga, Ont.
To learn more about the Northern Lights Award Foundation, visit www.northernlightsaward.com, or email andrea@northernlightsaward.ca. Biographies of the 2013 award winners will be available online in the upcoming weeks.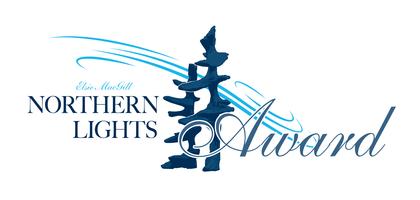 About the Northern Lights Award Foundation:
The Northern Lights Award Foundation is a not-for-profit organization with a mission to recognize outstanding Canadian women in the aviation or aerospace industry. The Foundation's national award program, The Elsie MacGill Northern Lights Award, is the pinnacle aviation and aerospace award that recognizes, promotes and inspires past, present and future generations of Canadian women in the industry. Established in 2009, the award program honours up to six women each year in the categories of Flight Operations/Maintenance, Government, Business, Education, Pioneer and Rising Star.