presents
Canada's Next Great Storyteller
Canadian War Museum Ottawa, ON Sunday, November  2, 2014
Twenty years ago the Hudson's Bay Company created Canada's National History Society to help popularize and share Canadian History. In addition to their flagship publication The Beaver, now Canada's History magazine, the society created a new award to recognize exceptional storytellers. Fittingly the award was named after its first recipient Pierre Berton.
Since that time the Pierre Berton Award has been presented to an exceptional group of writers and organizations that have dedicated themselves to sharing Canadian history. To honour this legacy we wanted to dedicate this year's history forum to exceptional storytellers – both young and old.
This year's program is now online and can be viewed here. You can register to attend in-person or online. Space is limited, so make sure you reserve early.
About the Canada's History Forum
Established in 2007, the Canada's History Forum brings together over 150 of Canada's leading historians, educators, museum curators, community leaders and content producers in an annual discussion of issues and opportunities facing the Canadian history community. The event is free and open to the public. Students of media production, history and education in the Ottawa area are encouraged to participate.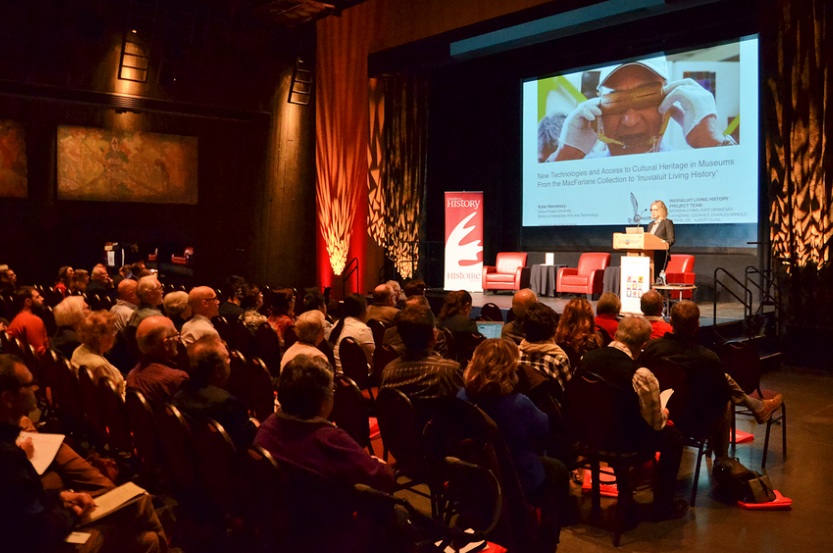 Forum Programme
(Programme subject to changes)
10:00 am — Opening Remarks
Janet Walker, President and CEO, Canada's HistoryNexenCanadian War Museum
10:15 am — Young Citizens
Presentation of the 2014 Young Citizens Video Project Winners.
11:00 am— Keynote session – Mark Zuehlke
Recipient of the 2014 Governor General's History Award for Popular Media – The Pierre Berton Award
Noon — Lunch
1:00 pm — Storytelling for the Public
Michel Côté
David O'Keefe
Danielle Metcalfe-Chenail
2:15 pm — Break
2:30 pm — Storytelling in Education
David A Robertson
Neil Orford
Mike Ford
3:45 pm — Mark Reid, Editor, Canada's History Magazine