This holiday season, I'm putting my books on sale – only $20 CAD each – and $5 from every aviation book sold will go directly to the Canadian Aviation Historical Society!
So if you're looking for a signed and personalized gift idea for readers from 3 to 103, send me a note.
And of course, I have copies of the bestselling and critically-acclaimed In This Together: Fifteen Stories of Truth and Reconciliation available as well for $20. Proceeds from that book will go to the Mi'kmaw Native Friendship Centre.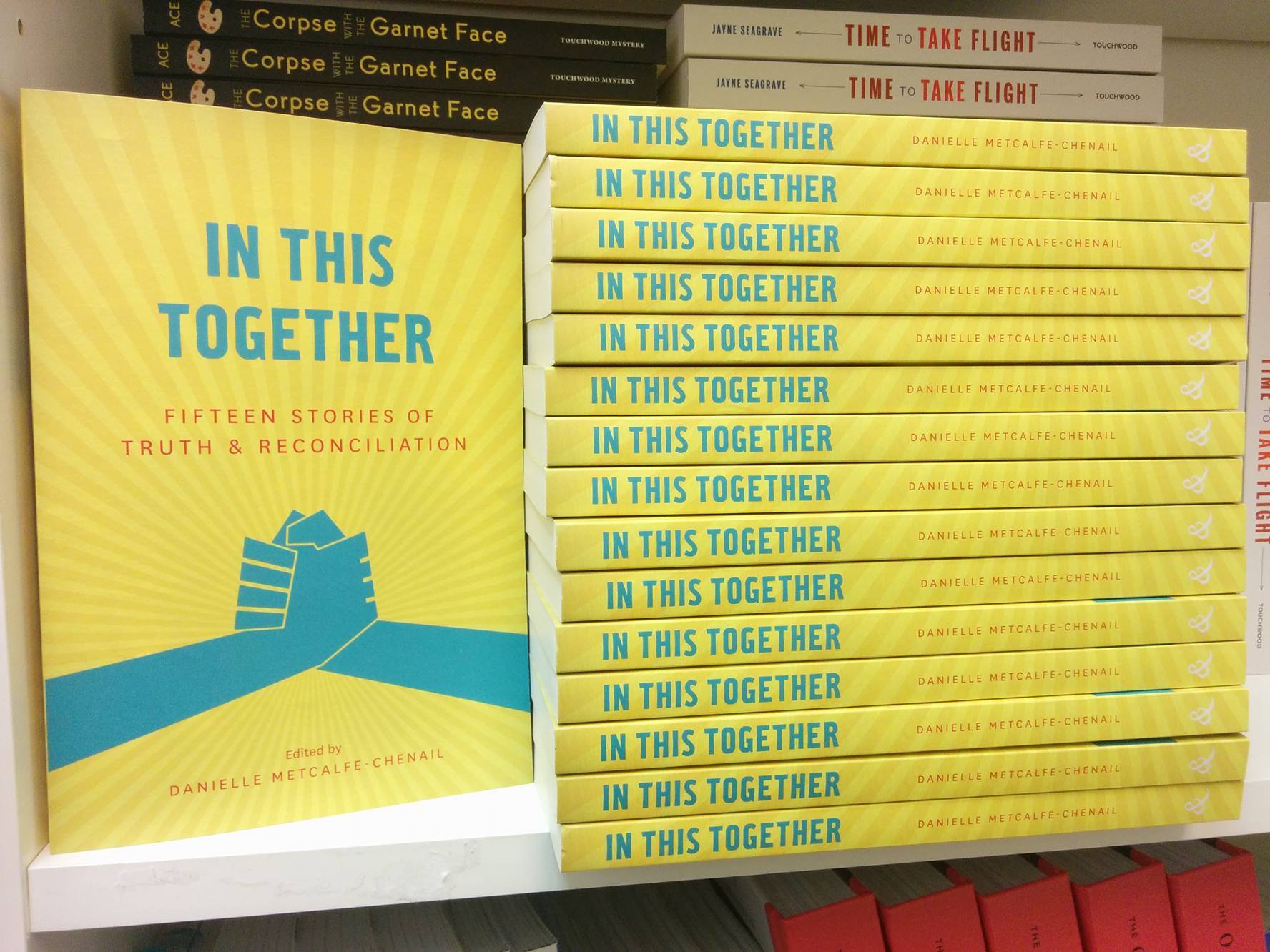 Shipping rates within Canada:
$6 CAD/book for In This Together, Polar Winds, or Alis the Aviator
For the Love of Flying, because it is on heavier paper and richly illustrated, comes in over the letter rate and so s/h for one copy is $20 CAD. I know, a lot for one book. So I'll throw in a PDF (e-copy) of FLOF, emailed directly to you.
Canada Post also has flat-rate boxes for $20 (incl. taxes) where I can magically fit in multiple copies of books. AND, if you order a flat-rate box I will add you to a special list for Freddie the Flyer: A Year of Arctic Aviation Adventures (Tundra Books) preorders in Fall 2023 to get a discount!
Here are the flat-rate box combos I could do at home:
-4 x Alis the Aviator
-4 x FLOF
-3 x Polar Winds
-2 Alis + 2 PW
-2 Alis + 1 FLOF + 1 PW
-2 FLOF + 1 Alis + 1 PW
(PW is just a bit thicker than the others!)
If you're in the Halifax, Nova Scotia area, I may be able to deliver to your door.
If you're outside of Canada, please contact me for a s/h quote!