The Yukon has a long, distinguished history of bearded men. Images of hairy-faced fellas abound from the gold-rush era. There were many good reasons to grow a beard in those days: warmth, protection from the elements, plus it was a good place to stash gold nuggets…
Flash-forward to the 1940s and well-coiffed moustaches were the rage across the Western world. But 'up here' men were encouraged to grow a beard to support the "Days of '98" winter carnival. In the January 10, 1947 edition of the Whitehorse Star the following rules were shared:
1. Beards must appear below the mouth from January 1 to February 23, 1947.
2. Age limit: All men under 50 years of age must grow a beard.
3. All personnel in uniform are exempted due to regulations beyond our control.
4. All ministers are exempt.
5. All individuals handling food products are exempt.
6. Any others desiring exemption must present their case to the committee.
Part of this 'encouragement' was a Kangaroo Court – later the Keystone Kops – who went around trying and fining men without the requisite facial hair. Now the "Days of '98" festival has been replaced by the Sourdough Rendezvous each February in Whitehorse, but a beard-growing contest continues to be popular with the 20,000-odd folk who attend each year (and apparently non-bearded men can still be "fined").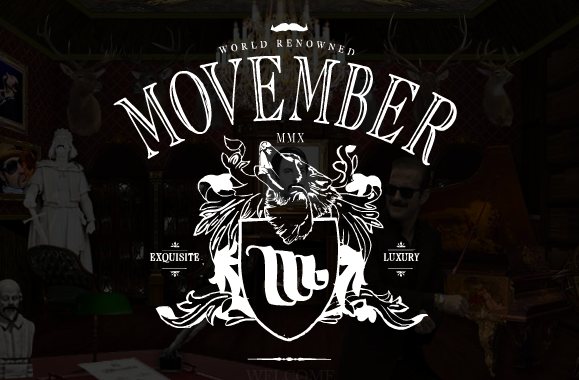 While it may be well into the negative numbers on the thermometer, many men north of 60 are foregoing their beards this month in support of Movember, a fundraiser and awareness-raiser for prostate cancer. Begun in Australia in 2003 over a few beers (go figure!) the campaign has spread like wildfire across the world and last year over 1 million donors raised $47 million for the cause.
On my recent trip back to Inuvik, NWT I was reunited with several friends – most of whom usually rock a beard or clean-shaven look.
Team Meximo
could possibly be the most northern Movember team in the world, and it is certainly one of the most colourful. Each decided to embrace a different stereotypical mustache and in this shot they had 'enhanced' their Mo's with mascara to intimidate their curling opponents.
They won their game, and hopefully their efforts will help researchers win the battle against prostate cancer, the type of cancer that affects men the most.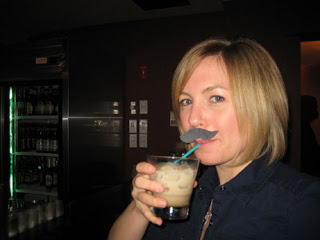 I proudly support the Movember campaign as a Mo Sista and encourage you to as well either by donating, fundraising yourself, or pasting on a moustache for a night of awareness-raising.
And while I can't enter the Sourdough Rendezvous's beard competition (despite local rumours after I won a beard trimmer for my cousin at the museum auction), there's always the lady's hairy leg contest…